When one thinks of an annual gala, it often brings to mind lavish dresses, grand venues, and a night of dancing. But the Bella Bowman Foundation's Bella's Ball is so much more than that. At its core, this is an event anchored in hope, love, and an enduring mission.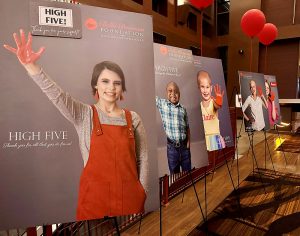 This year, marking the 12th Annual Bella's Ball, attendees gathered at the beautiful L'Auberge Casino Hotel. But the glitz and glamor of the venue were secondary.
The spotlight was rightly on the phenomenal achievement of the Bella Bowman Foundation – raising an astounding $500,000! It's not just about the numbers, though they are impressive. It's about what those funds signify: the tangible hope for children battling pediatric cancer and the heartfelt support for their families.
Driven by the mission to provide comfort care for children and their families in the community, the Bella Bowman Foundation has touched countless lives. All these achievements are #becauseofbella, a brave soul whose journey with pediatric cancer ignited a flame of hope and determination in countless hearts. Bella's courage, faith, and indomitable spirit are the very essence of this foundation, inspiring countless individuals to contribute, support, and champion the cause.
As we from the FMM team sat amidst the gathering, we felt a profound sense of honor. To be a part of this monumental mission, to witness the sheer passion with which every volunteer, every attendee, and every supporter works, is genuinely humbling. The evening wasn't just about fine dining or rhythmic dance moves. It was about coming together as a community, uniting for a cause bigger than oneself.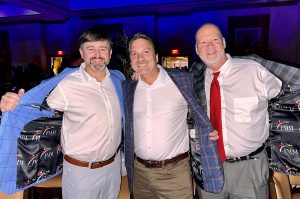 And, while the applause and cheers echoed through the hall, one couldn't help but feel Bella's spirit there with us. Every laugh, every tear, every dance move, every raised paddle for donations – was a tribute to her. On what was also her birthday, the message was clear: Bella's legacy lives on, influencing and impacting more lives than one could have ever imagined.
A big salute to the extraordinary Foundation Volunteers who pour their heart and soul into this mission. Every small effort counts, and when combined, they lead to monumental changes, as evident from this year's success.
Bella's Ball is a testament to the power of community, the strength of a shared mission, and the enduring love and legacy of a beautiful soul named Bella. As we move forward, let's keep the momentum going, spread the message, and work together to ensure that pediatric cancer meets its match.
For more information about this inspiring cause or to make a donation, please visit (https://www.bellabowman.org/).
#becauseofbella #bellasball #bellabowmanfoundation ❤️