Louisiana is known for its hot and humid weather and climate, which can make summers unbearable without proper cooling. Heat waves and high levels of humidity can lead to heat related illnesses. This can make it challenging to engage in physical activities or spend time outside comfortably. Having a reliable heating and air conditioning (HVAC) system is crucial in Louisiana.
At FMM, we understand the importance of staying cool during the scorching Louisiana summers. We offer a wide range of HVAC services to help you maintain, repair, and replace heating and air systems for your home or business. We offer 24/7 emergency heating and AC repair services for all your needs. Our team ensures that you are never left without reliable HVAC services.
Why HVAC Systems are Essential in Louisiana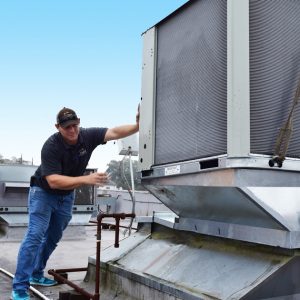 HVAC systems are designed to keep indoor temperatures comfortable, regardless of the outdoor weather conditions. In Louisiana, having access to air conditioning is crucial, especially during the hot and humid summers. Without it, people can experience health problems and discomfort. HVAC systems are essential in Louisiana to prevent heat-related illnesses and keep people comfortable, especially during hot weather.
In addition to keeping you cool, HVAC systems also help regulate humidity levels in your home or business. Maintaining proper humidity levels is vital for overall indoor air quality. If the air in your home or business is too humid, it can lead to the growth of mold, mildew, and bacteria, which can cause a range of health issues.
Some known health issues resulting from poor air quality include respiratory problems, allergies, and even infections. By regulating humidity levels, HVAC systems can prevent the growth of these harmful substances. This creates a safer and healthier environment for everyone. Regular maintenance and cleaning of HVAC systems can help prevent the buildup of these indoor pollutants.
Maintenance Services
Regular HVAC maintenance is essential for keeping your HVAC system running efficiently and preventing costly repairs or replacements. We offer comprehensive maintenance services that include inspecting and cleaning your system, checking for leaks or damages, and tuning up your system to ensure it is functioning at peak performance.
During maintenance visits, we also check and replace air filters as needed. A clean air filter ensures that your HVAC system is working efficiently and can help reduce the risk of respiratory problems caused by indoor air pollution.
In addition to our comprehensive HVAC maintenance services, we also offer preventative maintenance packages. Our packages include regular filter changes, clearing drain lines, installing drain pans, preventing drain clogging, cleaning coils, cleaning interior and exterior units. This helps maximize the lifespan of your HVAC system while minimizing unexpected interruptions. With our preventative maintenance packages, you can save money in the long run and enjoy priority service.
Repair Services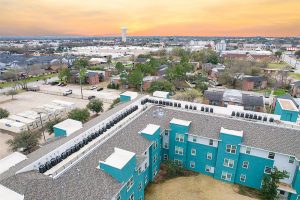 If your HVAC system breaks down or is not functioning efficiently, our repair service can help you diagnose and fix the problem. Our experienced technicians are trained to work on all types of HVAC systems. We use the latest tools and techniques to get the job done right the first time.
Common HVAC problems we can help you with include:
Frozen evaporator coils
Refrigerant leaks
Blower motor issues
Compressor problems
Electrical issues
Long-Term Solutions
While repairs and maintenance can help extend the life of your HVAC system, eventually, all systems will need to be replaced. We offer a wide range of heating and cooling systems, from traditional central air conditioning to ductless mini-split systems.
Our team can help you choose the best system for your home or business and provide professional installation services. When choosing a new HVAC system, it's essential to consider factors such as the size of your home or business. Your budget is also an important factor when choosing a new system. Our team can guide you through the process and help you make an informed decision that meets your needs.
Types of HVAC systems
Central air conditioning: This type of system uses ducts to distribute cool air throughout your home or business. It is the most common type of HVAC system used in Louisiana.
Ductless mini-split systems: These systems are a good option for homes or businesses without ductwork. They consist of an outdoor compressor and indoor air-handling units that are installed in individual rooms.
Heat pumps: These systems are capable of both heating and cooling your home or business. They work by extracting heat from the air outside and transferring it indoors during the winter, and reversing the process during the summer to provide cooling.
Geothermal systems: These systems use the stable temperature of the earth to provide heating and cooling. They are energy-efficient and environmentally friendly but require a significant upfront investment.
Emergency Services
Sometimes, HVAC problems cannot wait for regular business hours. That's why we offer 24/7 emergency HVAC services. We ensure that you never have to suffer through unbearable temperatures for long. Our team of experienced technicians is available around the clock to diagnose and fix any HVAC problem, no matter how big or small!
Call us Today
Having a reliable HVAC system is essential for staying comfortable and healthy in Louisiana's hot and humid climate. Whether you need maintenance, repairs, or a new installation, our team of experienced technicians can help you find the best solution for your home or business.
With our 24/7 emergency services, you never have to suffer through unbearable temperatures for long. Don't let the heat get the best of you. Contact us today to learn more about our HVAC services and how we can help keep you cool and comfortable all year long. Give us a call today.